NFA Gun Trust on sale for a limited time $199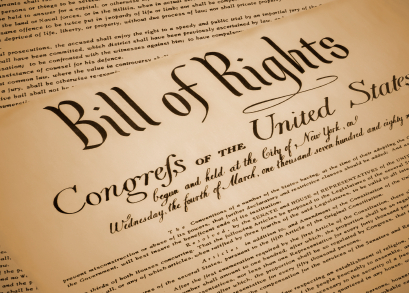 A NFA Gun Trust, also known as Gun Trust, Firearms Trusts, NFA Trusts, Class 3 Trusts, or NFA Revocable Gun Trusts, are an excellent way to purchase and own a NFA or Title II Firearms that are sold by Class 3 dealers as well as regular firearms.
Unlike other so called NFA Trusts or Gun Trusts this is a real Gun Trust. This Gun Trust, form includes comprehensive instructions that are more than 20 pages long and cover major issues regarding purchasing, owning and using NFA Firearms as well as the use of the Gun Trust.
A Class 3 Dealer sells NFA Gun and Firearms also known as Title II Firearms which are defined to include a machine gun, silencer (suppressor), short-barreled shotgun or rifle, destructive device, and an AOW (any other weapon.)
This Gun Trust is fully 41F compliant. After July 13, 2016 ATF will require fingerprints and Photographs of those who may possess the firearms. With this trust, that would only be the co-trustees and the creator of the trust. Beneficiaries and Successor Trustees do not have to submit fingerprints and photographs.
A NFA Gun Trust will not require a Chief Law Enforcement Officer's Premission (CLEO). Starting July 13th, 2016 a CLEO Notification, ATF form 5220.23, will be submitted to the local CLEO, but not for approval just notification. There are many other benefits to using a NFA Gun Trust to purchase your firearms, including protecting others, like a spouse, child or friend, from issues of constructive or accidental possession or other violations of Federal law. A NFA Gun Trust can allow other people to be authorized users of your Title II firearms without violation of the National Firearms Act.
A NFA Gun Trust is a very special type of trust that has been created to deal with the unique issues of firearms purchases, ownership, transfer, possession, and use of firearms. This Gun Trust is designed to deal with regular firearms as well as Title II firearms  (NFA firearms) and is quick and easy to create.
Download this document if you would like to learn more about What is a Gun Trust? or Why you should have a Gun Trust?
This site enables you to obtain an NFA Gun Trust quickly, easily, and at a cost of only $349 $199. It is designed for people who want an NFA Trust Form or Gun Trust Form designed by a lawyer (the lawyer who invented the Gun Trust) but completed at their own direction. This product is not a substitute for legal advice or that of an attorney. This site allows you to create your own Gun Trust in just a few easy steps and in less than 10 minutes. To start the process, simply click here and you will be guided through the 3 step process of filling out your own Gun Trust Form:
Step 1: Complete Your trust Form by answering a few questions about yourself, the names of other users, and who will receive the items upon your death.
Step 2: Payment, User a pre-paid code or pay by Credit card through PayPal.
Step 3: Download, Print, Sign and Date before two Witness and Notarize your Gun Trust Form.
This Gun Trust Form is created at your direction and does not come with the support or legal advice, and does not create an attorney client relationship.